Search for cats by their Gender, Color, Behavior, Special Needs, Age, State, Litter or a mix of these.

Cat Benatar is a sweet, gorgeous approximately 8-year-old kitty with a luxurious fluffy coat

Cindy is curious and playful but is careful to observe before she "jumps" into any situation.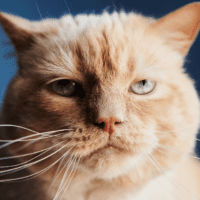 Just Arrived

Notorious C.A.T. – it's possible that we should have named him Socrates as he is clearly a deep thinker.